In addition to becoming a member, you can support the LCS by doing any or all of the following:
If you would like to donate to the Language Creation Society directly using PayPal, please use this button:
---
To make a donation via check or money order, please make it out to "Language Creation Society" and mail to:
Language Creation Society
325 W. Washington Street,  #2213
San Diego, CA 92103
United States of America
Please do not send cash.
Donations are tax-deductible. Please email us if you would like a formal letter including our tax ID number for your records.
The LCS is always looking for volunteers for any number of various projects that are in the works. If you're interested in volunteering, please contact us at lcs@nullconlang.org, and let us know what you can do or what you would like to do.
Here are some of the projects we're currently working on:
Fiat Lingua: We're always looking for submissions for our online journal Fiat Lingua, but we're also looking for people to help solicit submissions from the conlanging community and help conlangers prepare them for publication.
Of course, any time or assistance you can offer will be greatly appreciated. We always have smaller projects that pop up day-to-day, and volunteers help the job to run more smoothly.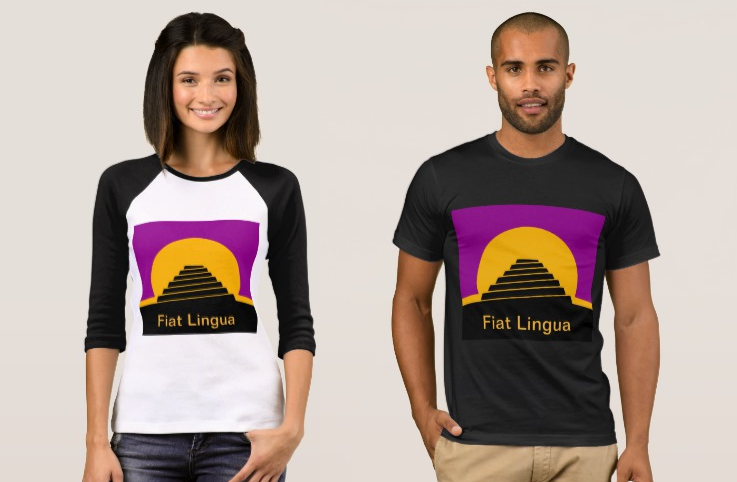 Here are some ideas to help you get the word out about conlanging:
Start a Local Club
You can start a local organization that's affiliated with the LCS, or which the LCS can help support. Some affiliated groups are listed below:
Buy and Share the Conlanging Film
This beautifully shot documentary is an exciting and inspiring journey for language enthusiasts and storytellers of all ages! Get your copy today. Consider hosting a viewing party with your friends and family, too.
Conlanging Flyers
The LCS can sometimes pick up the costs of printing the flyers. Contact us at lcs@nullconlang.org to check.
Fly the Conlang Flag
See here for details and order information.
Give a Talk
Give a talk about conlanging at a local school, library or conference. If you require funding to travel to a location where you will be giving a talk about conlanging, the LCS may be able to provide you funding via an LCS Grant.